Mission: enhancing the shipping container management for better serving the final customer satisfaction
How Alteo managed to reduce emails by 80% and increase their customer service productivity team by 25%.
About Alteo
Worldwide leading producer of specialty alumina, Alteo is located in France.
For more info about Alteo, please visit: https://www.alteo-alumina.com 
Alteo has made shipping visibility and better customer
service as a top priorities.
Before starting with BuyCo, Alteo was experiencing lack of visibility, time consuming and repetitive tasks for their container shipping operations. Alteo After Sales Service was buried by mails and unable to serve their customers for a good visibility and real time communication on their logistics flows.
With BuyCo's help, Alteo achieved the following results:

80% emails reduction
25% in productivity gains (time savings)
100% of the transportation plan fulfilled
« BuyCo, digital collaborative platform allows us to take faster and reliable decisions since we all share the latest information and stay on the same page. In this way, we are also able to quickly answer to our customers which contributes to a better satisfaction. »

FREDERIC BUCHÈRE
Alteo customer service Director.
Challenges
Alteo goals were the following ones:
Improving their customer after-sale service
Enhancing the transportation plan management
Automate the administrative and repetitive tasks
Create a single ecosystem to share and archive documents
collect relevant DATA
Create KPI in order to measure the performance of their logistics partners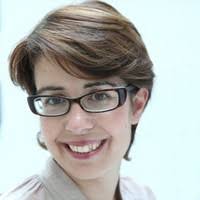 « With the BuyCo tool, we are able to do a documentary tracking. Today, technology allows us to track containers in real time, but if the documents do not follow the cargo at the same pace or even faster, it does not help much. All our partners can access the information. The documentary tracking is fundamental, mainly for any customs clearance operation."

VANESSA GIMENEZ
Alteo Buying Service Manager.
Alteo aimed at reducing the no value exchanges and to be at one click away for entering all the documents.
How BuyCo Helped
Automation
With BuyCo, Alteo started to use shipment templates management to increase teams productivity with standardization and automated action. By doing so, Alteo's logistics team got rid of repetitive and time-consuming tasks and is now focused on solving more interesting issues to serve customers better.
Data is entered just once (shipping instructions, bookings, …), and by doing so Alteo minimize human mistakes.
Booking and automated tracking
Alteo benefits from the direct EDI connection to the shipping lines with direct information of the scheduled vessel, and tracking info for any ongoing shipment.
Customer service
Via a real time and automated tracking, Alteo is now able to inform its customers on the delivery status of their cargo.
Transportation plan management
BuyCo allowed Alteo to have a one single view over the shipments and by doing so Alteo logistics professionals can now focus on alerts and deviations in order to solve what really matters.
Common shared workspace
Alteo now uses BuyCo collaborative area to better coordinate shipping operations. In the common shared workspace, Alteo can update documents and get real-time status notifications about shipments.
Alteo wants customers to get information, documents, shipping operation history and archives all from a single place.
DATA & KPI
BuyCo allowed Alteo to collect relevant DATA to better drive their container shipping operations and strategy.
"The problem is providing info on time. BuyCo has helped us improve our customer satisfaction because our customers can now find everything they need in the same place: bookings, documents and archives".

FREDERIC BUCHÈRE
Alteo customer service Director.
Next Alteo – BuyCo collaboration stages

BuyCo and Alteo continue to collaborate in order to bring the latest technologies available on the market in order to optimize their shipping operations and by doing so increasing their customer satisfaction.
No Results Found
The page you requested could not be found. Try refining your search, or use the navigation above to locate the post.